Howdy Friends! 
We have some BIG NEWS to share! 
Tickets are going to go on sale APRIL 1st! We'll send out an update on the day to remind you – and trust us, it's no April Fools day joke. We'll be doing 100% digital / online sales this time around and there will be a link on the website. 
If you're interested in Volunteering at this year's fest make sure to check out the volunteer page of the website and send a note to volunteer@wildoatsandnotes.com – it's a great way to lend a hand and enjoy the festival. 
Also!!!! We're excited to unveil the 2022 Poster! More news on performers and festival details to come!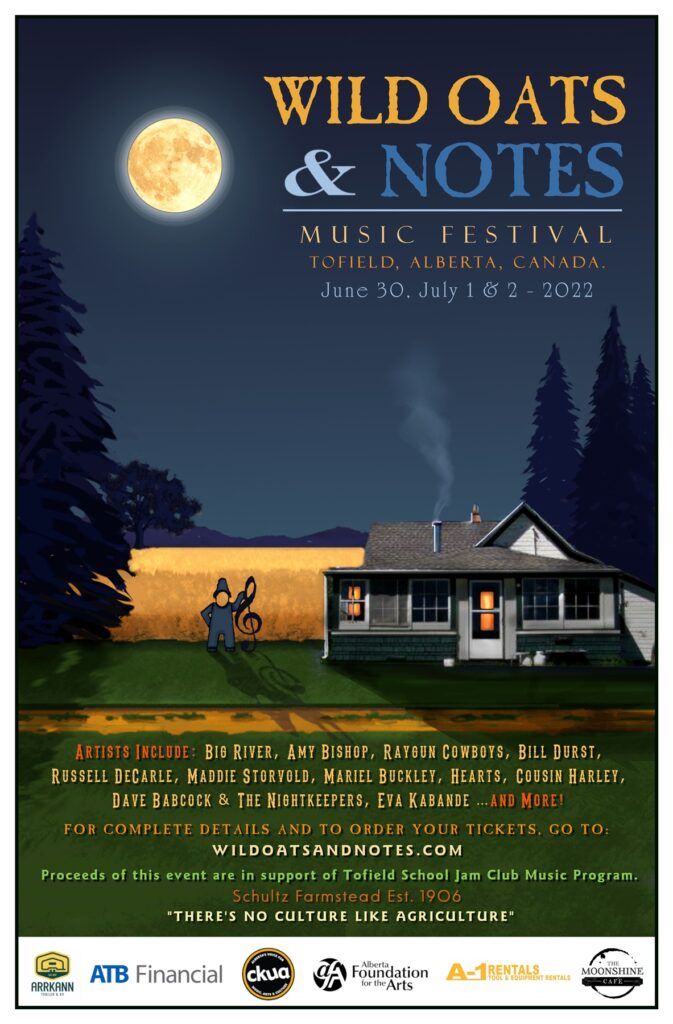 ____________________________
Brian and the Wild Oats and Notes Crew
"There's No Culture Like Agriculture"